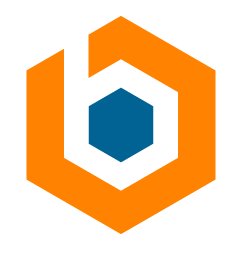 The Media business is in the midst of an exciting transformation and poised for substantial growth in the coming years. This is a high impact area at the heart of the digital growth that intersects Web, Mobile Web and App, Omnichannel, e-commerce and IOT.
Position Summary/Job Description:
We are looking looking for a Business Analyst/ Technical Program Manager to join the advertising engineering team to solve complex technical problems and deliver solutions that support the Media Network team. These solutions will be key to driving monetization for the overall business. You'll partner closely with various product teams, engineering, business, user experience and other cross functional groups. You'll build features and experiences for business programs that will increase the value proposition of Media within the enterprise. You'll need to use data to make data informed decisions to drive and influence the work of your partners.
Areas of ownership and impact
Delivery Solutions and Technical Processes
Partner with architecture group to deliver solution blueprints and other UML-based design documentation
Enforce processes around development methodologies including continuous integration, static code analysis, test coverage to improve engineering efficiency.
Own and drive the life cycle management of our technical inventory (e.g. servers, DBs, storage, patches, upgrades, technology components)
Review and approve functional specifications created by delivery project teams
Maintain solution integrity through the course of the project including controlling scope, managing solutions for change requests and clarifying solution capabilities during all delivery phases.
Communication
Effective verbal and written communication skills with the ability to articulate technical decisions (and their trade-offs) to business and technical partners.
Provide technical validation and impact insights to the product planning, estimates and delivery outcomes.
Actively engaged in collaboration, research and analysis, of emerging business domain and technical trends.
Keep key Stakeholder up-to-date on technology trends within the industry.
The impact you will have
Influence without authority in all directions (including officer-level).
Drive new business solutions to support the Media business.
Align technical program solutions with intended Business objectives.
What are the top five skills and number of years of experience required to perform this job?
5+ of experience with eCommerce, Advertising or Marketing technologies and processes.
5+ years of experience in one more of the following areas: application management, software engineering, and iterative/agile methodology.
3+ years of experience partnering with infrastructure and networking teams to define requirements for application development.
Must be detail-oriented with a demonstrated ability to self-motivate and deliver.
The ability to comfortably and confidently present to all levels within the enterprise, and to work with both technical and non-technical individuals.
Demonstrated ability to understand and discuss technical concepts, manage tradeoffs and evaluate opportunistic new ideas with internal and external partners.
Full life-cycle product development experience (from vision to production).
Experience building partnerships with senior leaders across a variety of groups throughout the enterprise is essential.
Strong written and verbal communication skills.
Strong critical thinking and problem-solving skills. The ability scope technical requirements, and effectively prioritize program deliverables.
Preferred Qualifications
Bachelor's degree or higher.
Strong analytical and quantitative skills with the ability to use data and metrics to back up assumptions, recommendations, and drive actions.
5+ years of experience gathering business needs and creating into workable plans.
Experience with Advertising Tools and Technology
Basic Qualifications
Critical thinking. Is able to make data-informed decisions (can get to the root of problems), evaluate trade-offs (identify and understand risk and dependencies), and continue to asking the "why".
Customer empathy. Identify and translate customer problems, develop hypothesis, and uses research to formulate research needs in terms of questions to be answered, insights gathered and how to validate hypotheses; UX acumen – understanding of user-centered design practices; ability to partner with designers to uncover user-inspired solutions; ability to use design-thinking as a tool to foster lateral thinking and innovation.
Business acumen.

Understand the value chain of the business, and what the inputs are to driving their desired business results. Ability to create financial models, understand assumptions and model dependencies.
Understand the inputs and outputs that they need to account for to contribute value to the business.
Understand and support the business model.
Think long-term. Develop sustainable solutions.
Understand what they are optimizing for, and they are the right things to be optimizing for.
Understand what competitors are doing in the market.
Understand, identify, and translate how the company should account for new industry trends and concepts.
Understand how customers are impacted, and how large the opportunity is.

Stakeholder management.

Structured, Formal, Detailed, Frequent Communication. Provide information to them to maintain their support. Maintain their enthusiasm and interest in the project. Accountable and transparent with their stakeholders to build trust.
Consult, early & often, with stakeholders and partners. Seek to build their confidence in the project and the team. Get them involved in project decisions. Provide them with information, invite them to presentations. involve them as much as resources allow. This can be done fairly cheaply through a project website, newsletter or open presentations. Be inclusive and seek diverse perspective
Influence. Demonstrate the ability to advocate for their teams and initiatives. Storytelling and framing solutions and problems. Be respectful and show humility.
Nurture relationships. Demonstrate how they'll look after them, they are critically important to them and to the project. Demonstrate advocacy for them and their goals. Be humble. Take ownership. DO NOT have an us vs. Them mentality.

Squad Leadership.

Approachable & Availability. An ever-present member of the team, a presence at the very heart of everything the team does. Invest in real time. Nurture a culture of openness and approachability that fosters trust and respect throughout the team.
Consistent. Set standards that their team can trust and lean on. The buck stops with them. They will be the glue and the one responsible for fostering and growing the culture of the team. Accountable for everything the team does. Everything is their job.
Master of Delegation. Make sure the right people are on with the right tasks and empowering team members at the same time. Focus on adding value. Contribute in ways they can uniquely add value. They don't work on things that other people can do. Organized.
Innovate & Inspire. Lead by example. Creditable in the WHY. Use data and facts to influence and make decisions.
Unblock Members. Willing to go into the details. Don't assign a task that they are not willing to do themselves. Show up, ask questions, and provide value. Provide a sense of urgency. Ensure the team is working on the most important things.
Brooksource provides equal employment opportunities (EEO) to all employees and applicants for employment without regard to race, color, religion, national origin, age, sex, citizenship, disability, genetic information, gender, sexual orientation, gender identity, marital status, amnesty or status as a covered veteran in accordance with applicable federal, state, and local laws.
JO-2010-105795