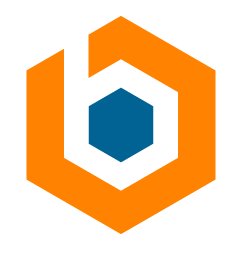 Telecom Data Engineer III
Cincinnati, OH
This position is responsible for the design, implementation, testing and documentation of complex data and carrier network solutions. This position requires a thorough understanding of TCP/IP, routing, switching, and a general understanding of VOIP, wireless and firewall technologies. Network automation with programming and scripting are additional skills that are highly valued. The successful candidate will be a self-starter who exceeds with little supervision and works with small teams using Agile engineering principles.
Minimum Qualifications
Basic/Required Qualifications
• Bachelor's degree from a four-year college or university plus a minimum of five years of experience in Information Technology with at least four years of design and support of Cisco Systems' products.
• In lieu of a degree, a minimum of ten years of experience in Information Technology with at least five years of design and support of Cisco Systems' products.
• Experience with network capacity planning, network security principles and general network management best practices.
• Understanding of communication technology and fundamentals.
• Ability to work well within a team; good interpersonal relational skills
• Effective verbal & written communication
• Experience in coordination with multiple groups, companies, and people simultaneously
• Demonstrated ability to work productively with little direct supervision.
• Demonstrated organizational and time management skills
• Ability to effectively prioritize multiple tasks
• Willingness and ability to learn new skills
• Adherence to Change Management practices
• Strong interpersonal skills to support successful performance in a team environment
Desired Qualifications
• Cisco Certifications: CCNA, CCDA, CCNP, CCDP
• Agile Certification: Kanban Management Professional, Scrum Master
• Experience with the following network hardware/software solutions:
o Cisco routers, switches, wireless controllers, APs, phones, ASAs, ACS, ISE, DNA, ACI and OTV
o Palo Alto firewalls and Panorama
• Advanced working experience with network technologies and protocols such as spanning tree, TCP/IP V4/V6, SIP, ARP, EIGRP, OSPF, BGP, DMVPN, Link Aggregation, 802.1Q trunking, HSRP/VRRP/GLBP, VSS/VSL, QoS, Multicast, 802.11a/b/g/n/ac, IPsec, RADIUS/TACACS+, Cisco ASRs/Cisco Nexus/Cisco IOS, HTTP/s, MPLS, IKEv2, IPv6, Route-maps, SNMP, ACL, Palo Alto Firewalls, Opengear Terminal Servers and Syslog
• Datacenter experience with technologies like ACI and OTV around design, implementation, & support
• Experience in leading key network projects, representing the organization and working closely with Product Owners, Operations, Business Units, Suppliers, and Peer Organizations
• Experience with designing communications solutions for SCADA systems
• Ability to design repeatable, reliable, and scalable solutions with fault tolerance, performance tuning, monitoring systems, statistics/metrics collection, and disaster recovery
• Experience with Python, shell scripts, RESTful APIs, EEM Scripting, JSON/XML, Ansible automation is a plus
• Experience navigating process-oriented workflows, understanding many different internal business partner requirements and building good working relationships.
Responsibilities
Responsibilities
• Creation of network infrastructure designs, configurations, standards and documentation to effectively deliver network solutions
• Define and document technical requirements for new capabilities, work with key suppliers to solution, build and certify ensuring compliance with all functional, operational and business objectives. Develop proposals and communicate outcomes that address business value/risk and gain partner approval
• Collaborate closely with peer IT organizations helping to influence, guide and direct technical outcomes; ensuring mutual strategy alignment
• Maintain accurate diagrams and configurations for all network devices.
• Prepare engineering job packages consisting of detailed parts / equipment lists, and appropriate documentation (drawings, network diagrams, configurations, etc.).
• Ensure cost effective design of systems with the ultimate goal of meeting business needs and providing reliable and efficient service to the customer.
• Prepare and submit cost estimates for planned installations where required.
• Collaborate across the IT organization to provide end-to-end solutions.
• Procure, turn-up, and troubleshoot both private and public WAN circuits
• Troubleshoot complexing routing designs, LAN switching environments, and firewall policy.
• Analysis of QoS policies for various applications and VOIP.
• Work in an Agile engineering environment on team-based projects and assignments.
Brooksource provides equal employment opportunities (EEO) to all employees and applicants for employment without regard to race, color, religion, national origin, age, sex, citizenship, disability, genetic information, gender, sexual orientation, gender identity, marital status, amnesty or status as a covered veteran in accordance with applicable federal, state, and local laws.
JO-2201-119153