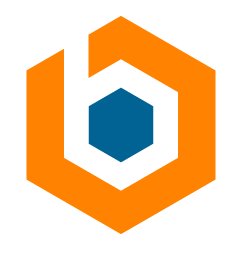 Telecommunications Coordinator
Brooksource is searching for an IT Telecommunications Coordinator for our Fortune 500 Energy partner located in Charlotte, NC or Raleigh, NC for a 12-month contract with strong potential for extension or hire. This is the ideal opportunity for a professional with 2+ years of IT project coordination experience to make an immediate impact in a small team environment.
This telecom carrier provisioner/coordinator position is responsible for procuring, tracking and delivery of off-net wireless data services for the entire Duke Energy telecommunications service territory. The provisioner works with various internal business customers, internal Telecom personnel, and external Telecom carriers to ensure provisioning and delivery of the most cost effective and efficient services to Duke Energy. This function is responsible for discrepancy resolution and assesses and optimizes telecom services throughout the Duke Energy territory.
Daily Responsibilities:
·      Ensure that requests received in a work queue for procurement, change or disconnect of off-net wireless telecommunication services are handled in the most effective manner. Make decisions about the proper service to order and to ensure that procurement processes are followed. Work with the wireless telecommunication service provider to make sure all information needed for the order is fulfilled. Work with the wireless telecommunication vendors to track progress of the wireless orders, escalating within the carrier organization when needed to insure timely and accurate delivery of services. Inform the Duke Energy engineer, business customer or telecommunication technician when an order will be delayed or when additional information is needed. When an order has been completed, you will notify the customer and provide him/her with the assignments and accurately enter the circuit information into our circuit inventory systems
·      Provide guidance in the assessment, selection, procurement and inventory of wireless services and assets. This includes working with network and radio engineers to order the most cost effective and efficient services, as well as leveraging enterprise telecommunication contracts to order services that fulfill the needs of Duke Energy. Must have broad knowledge of telecom infrastructure, wireless voice and data services, the internal Duke Energy network and vendor contracts. Provide consultation or guidance to project teams to optimize the wireless telecommunication services or to introduce new telecommunication technology
·      Assist with billing reviews for new wireless services to ensure that vendors have properly priced the services and that the circuit inventory reflects the services and pricing accurately. Work with the vendor billing department or team's invoicing analysts when billing information is in error
·      Responsible for the accuracy of the circuit inventory and periodically audits the accuracy of circuit inventory. Work with teams to help reduce the cost of wireless telecommunication services. Learn and understand new telecommunication technology as it is implemented in the Duke Energy environment. Engage in the review of processes and procedures and make recommendations for when a work process could be improved
·      Develop internal processes that define how to order circuits, how to maintain the accuracy of the circuit inventory, how to terminate circuits and how to work with the telecom and radio engineers and to provide new telecommunication services, changes to existing services or disconnect existing services.
Required Skillset:
·      Bachelor's degree from a four-year College or University or 4yrs of equivalent direct work-related experience in lieu of degree
·      2 years or more of directly related work experience.
Desired Qualifications:
·      Proven Wireless technical expertise; Telecommunication experience, knowledge of how wireless voice and data services are procured is essential, knowledge and understanding of wireless terminology including Preferred Roaming Lists (PRL's), wireless networks 3G, 4G, LTE, 5G, IP addressing, SIM, ESN, IMEI, MEID, MDN and vendor provisioning portals
·      Telecom Expense Management experience including TEM tools such as Tangoe Rivermine
·      Excellent communication skills including teamwork, presentation, and interpersonal skills
·      One or more year's information technology experience in managing asset lifecycle replacements or full life cycle asset management (i.e. circuits, contracts)
·      Demonstrated analytical skills, demonstrated attention to detail and the ability to develop and follow processes and procedures
Qualities of a Top Candidate:
Growth mindset

Strong interpersonal skills and written/oral communication skills to work effectively with business partners, peer IT resources, and all levels of management

Ability to reason logically analyze and evaluate performance data and information, and draw appropriate conclusions

Ability to multitask effectively

Self-starter and capable of working with minimum oversight
Environment:
Report: Reporting Directly to the IT Manager

Company Size: Fortune 500 Energy Company

Hours: Monday-Friday, 8:00am-5:00pm
Location: Raleigh, NC or Charlotte, NC (hybrid remote model of 2-3 days/week in-office beginning September 2021)
Brooksource provides equal employment opportunities (EEO) to all employees and applicants for employment without regard to race, color, religion, national origin, age, sex, citizenship, disability, genetic information, gender, sexual orientation, gender identity, marital status, amnesty or status as a covered veteran in accordance with applicable federal, state, and local laws.
JO-2109-115012