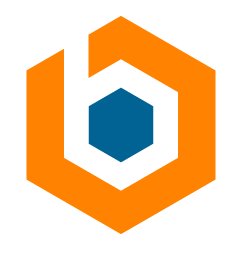 UI/UX Designer
Contract to Hire
Remote – Dayton, OH
Position Summary 
The UI/UX Designer will define and build next generation user experiences for employees and customers, and provide creative direction and design for projects ranging from new products to enhancing existing solutions. The position will focus on guiding UX research and UI design that will be used across all solution portfolios, creating reusable patterns and assets that will enable products to provide harmonious experiences for customers and partners.
Accountabilities/Responsibilities 
1.    Coach business analysts, developers, and designers on designing and implementing great user experiences
2.    Develop and execute UX Plans as an integral part of design and development processes, driving the design of scenarios from initial conception through final implementation
Work closely with business teams and can easily immerse into the development process to deliver high quality, compelling and innovative UI/UX
Competencies for Success
1.    Communication
2.    Strategic Agility
3.    Builds Customer Experience
4.    Creativity and Innovation
5.    Negotiation and Sales Skills
6.    Planning and Organizing
7.    Analytical and Critical Thinking
Qualifications/Experience
·        Minimum Qualifications
Ø BA/BS in Web UI Design, Interaction Design, Graphic Design, Web Development or related fields. Masters Degree is a plus.
Ø 8+ years of industry experience with visual problem solving as a product or web designer
Ø Strong understanding of web application & fundamental design principles
Ø Ability to execute responsive & adaptive design
Ø Strong understanding of user-centered design
Ø Familiar with Human Computer Interaction principles
Ø Familiar with cross-browser & cross-platform compatibility
Ø Proficient with Adobe Creative Suite
Ø Demonstrate familiarity with rapid prototyping tools
Ø Ability to work within an Agile team environment
Ø Remain up-to-date with latest UI trends, techniques, and technologies
Ø Proficient within prototyping platforms
Ø Familiar with Front-End Development technologies is a plus
Ø Experience in developing and communicating visual specifications
Ø Strong understanding of fundamental design principles (brand, typography, layout, grid systems, hierarchy, color, composition, accessibility and internationalization)
Ø Solid background in user-centric and scenario-focused design methodologies
Ø Successful application of reusable design patterns, assets and guidelines across a diverse technology team
Physical Demands
The physical demands here are representative of those that must be met to successfully perform the essential job functions with or without reasonable accommodations:
·        Sitting for extended periods of time
·        Dexterity of hands and fingers to operate a computer keyboard, mouse, power tools, and other computer components
·        Lifting and transporting of moderately heavy objects, such as computers and peripherals
·        Occasional travel to interact with local companies, regional offices and/or support implementation of solutions
Brooksource provides equal employment opportunities (EEO) to all employees and applicants for employment without regard to race, color, religion, national origin, age, sex, citizenship, disability, genetic information, gender, sexual orientation, gender identity, marital status, amnesty or status as a covered veteran in accordance with applicable federal, state, and local laws.
JO-2201-119404