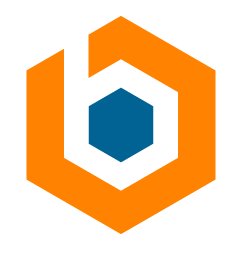 Reason for bringing someone on:
Issue now: a good architect but they lost someone who was the app guru and knew a lot of the in-house apps, knew how to virtualize them, there's a lack of documentation now too which is a huge challenge. People don't remember details with these technologies.
This person needs to be able to help with:
Need help with App Virtualization, need apps delivered consistently to the customer

Can help you with policies, image management strategy, tell CHOA how long they'll need, manage the image

Prep/get shored up to do dry runs with Epic desktop, the sooner the better. If they need to reinvent the wheel, he wants runway to do that.
Must improve VDI for a better experience at the hospital and clinics. Testing piece: back in the day, goal was to architect/plan/test, night of go-live, have everything perfected.

Needs support call volume and complaints to go down.
Technical Environment:
most recent version VMware Horizon. Been in there since 2015.

Horizon universal tools- latest and greatest version of licensing, not lease/subscription-based licensing.

 

Current devices- CHOA is fairly standardized, HP is the go-to, LG and Samsung for all in one VDI devices, on the backend for VDI it's a combination of Terribichi OS, Linux OS or Windows OS. Goal is to standardize the environment as much as possible, get rid of cheap/old devices. Smaller than 24-inch screens, it's because the physical space used by dr/nurse was smaller than that.
This person needs to come in and help redesign the VDI before go live. They need to improve and manage images as well as virtualize applications and be an "application guru" This person needs to be a VMWare expert and be dedicated to COA.
Overview for Bio/Internal for Candidates:
Long term consulting opportunity with potential for hire (1-2 years)
Current environment:

VMware Horizon View 7.13
Allscripts
2000+ VDI sessions per day

Upcoming projects

Getting environment and images prepared for EPIC go-live (1-2 years out).
Win 7 to Win10 VDI migration completion and deployment
Strategies for moving the majority of users to VDI

Team: 10 people

1 other VDI Architect (no Epic experience)
1 manager
8 techs
3 additional team members
Hiring 2-3 more!
Brooksource provides equal employment opportunities (EEO) to all employees and applicants for employment without regard to race, color, religion, national origin, age, sex, citizenship, disability, genetic information, gender, sexual orientation, gender identity, marital status, amnesty or status as a covered veteran in accordance with applicable federal, state, and local laws.
JO-2102-108474