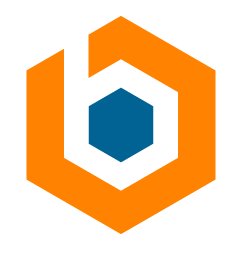 Description:
PROJECT: SD WAN Implementation California – see below:
– Must be local to El Segundo, CA.
– Network support: Cisco switching, wireless, some firewall, routing.
– Use of Service NOW ticketing system.
– Project implementation: This person will work with team to install hardware on site and perform cutovers from old circuits to knew. The cutovers are usually remote.
– Remote sites are cutover after hours.
– After hours support as needed.
– Base from home/remote but some travel to sites around LA to prep equipment.
IDEAL BACKGROUND:
– Cisco/networking background
– Ability to work with at team
– SD-WAN and VoIP exposure preferred but not necessary
TOP REQUIREMENTS:
– Cisco networking switching, routing – 1-5 years experience
– Cisco certifications or equivalent experience – CCNA and/or CCNP
– Experience in a large enterprise environment
*** What experience will set candidates apart from one another?
– Cisco experience
– SD-WAN Meraki familiarity
– VPN/Firewall experience
LOCATION EXPECTATIONS:
– The individual will meet and greet people at our main office
– The individual once equipped with laptop and VPN access will work remotely
– The individual will work on site to install/stage hardware on occasion. (We have 90 sites and 65 already have hardware installed)
– The individual will be expected to be working and online during the day, answer their phone, attend team meetings, perform cutovers of sites, and utilize our MS teams/webex teams chat
*** Open to candidates that require sponsorship upon conversion.
TEAM STRUCTURE:
– We have 8-9 Engineers across the country. We have 1 engineer in CA which will work with and mentor this individual
– All team members will help this person
INTERVIEW PROCESS:
a. How many rounds? 2 rounds
b. Video vs. phone? Phone works, we can do video also (webex or MS teams)
c. How technical will the interviews be? Interview 1, manager meet/greet and high level environment overview; Interview 2, team interview, phone. More technical.
Is this person a sole contributor or part of a team? Part of a Team
If so, please describe the team? (Name of team, size of team, etc.)
Network Services. Team size 7
What are the top 5-10 responsibilities for this position? (Please be detailed as to what the candidate is expected to do or complete on a daily basis)
Configure and stage SD WAN Hardware and prepare for deployment in the California Market. Monitor California stability and assist with the network upgrade. Meet with the PM to assist with planning and circuit installation.
What software tools/skills are needed to perform these daily responsibilities?
Cisco Route/Switch Cisco Meraki SD WAN. Firewalls
What skills/attributes are a must have? Cisco Networking
What skills/attributes are nice to have? Cisco CCNP
What are the work hours? (ex. 9am-5pm, day/night shifts, rotating shifts, etc). M-F 8am-5pm
What type of interview process is preferred? (Face to face, phone, Skype, or a combination of the three). Skype
Brooksource provides equal employment opportunities (EEO) to all employees and applicants for employment without regard to race, color, religion, national origin, age, sex, citizenship, disability, genetic information, gender, sexual orientation, gender identity, marital status, amnesty or status as a covered veteran in accordance with applicable federal, state, and local laws.
JO-2103-109601