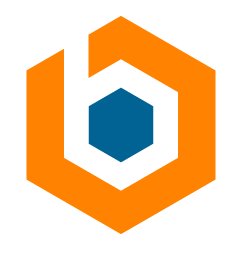 Ceridian Dayforce WFM Lead
Job Description:
Calculated Hire is looking for a WFM Lead to own aspects of their clients Ceridian Dayforce Workforce Management implementation as it relates to an upcoming acquisition. As the WFM Lead, you will be responsible for assisting clients with management and day-to-day tasks of implementing the Dayforce WFM software solution. This will including requirements gathering, process design, system configuration, testing, and go-live. You must demonstrate strong client management and project management skills while executing the implementation initiatives that solve real business problems. Knowledge of technical aspects of software implementations such as System Integration is required as you will be running as point person over a team of analysts and testers alongside the Project Manager. You must be resourceful and possess outstanding customer service, technical, and analytical skills.
Responsibilities:
·        Coordinate the day-to-day activities of the project, track progress and communicate issues/risks to ensure successful system delivery
·        Work with the client to understand requirements and business needs
·        Develop and execute plans under delivery time, budget and implementation constraints
·        Design of solution along with applicable gap analysis and customization requirements
·        System Configuration including interfaces with applicable systems
·        Testing – including unit testing, creation of system test plan, and parallel testing with client
·        Assisting client with change management. Collect and analyze relevant data and take actions accordingly.
·        Data Conversion
·        Manage and resolve client issues
·        Training team
·        Creating support plan and overseeing transition to support
·        Collaboration/hands on support of Calculated Hire & the client team assisting fellow consultants on this project
·        Management of multiple responsibilities simultaneously
Requirements:
·        Minimum of 3 years' experience working with Payroll, HCM, WFM or HRMS systems as a Business Analyst or Implementation Consultant
·        Minimum of 2 years implementation experience
·        Experience with data conversion & parallel testing
·        Creative problem solving and business judgment
·        Strong technical & analytical skills
·        Strong communication skills
·        Strong documentation skills
·        Experience working independently without daily supervision
·        Client management experience required
·        Project management experience preferred
·        Experience with WFM systems (Ceridian Dayforce specifically required) 
·        Experience with HRMS/HRIS systems (PeopleSoft, SAP, ADP, Ceridian, Lawson, UltiPro, etc.) preferred
·        Familiar with HCM/WFM solution concepts such as Time & Attendance, Entitlements, Accruals, Leave Management, Employee Scheduling, Attendance Management, Pay Rules and Benefits
·        SQL and XML knowledge is a plus
·        Relevant Certifications in HR, IT, or WFM are a plus
Brooksource provides equal employment opportunities (EEO) to all employees and applicants for employment without regard to race, color, religion, national origin, age, sex, citizenship, disability, genetic information, gender, sexual orientation, gender identity, marital status, amnesty or status as a covered veteran in accordance with applicable federal, state, and local laws.
JO-2105-111446