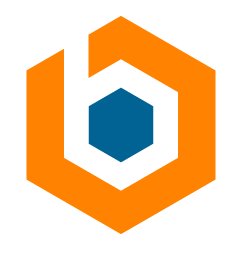 Position: Win10 Deployment Technician
Duration: 1 Year+ contract (options beyond)
Location: Onsite in Downtown Louisville
Job Duties: Brooksource is looking to bring on an experienced Windows 10 Deployment Technician with experience working in a large enterprise or healthcare environment.  In joining Brooksource's Healthcare client as a Win10 Deployment Technician, you would be working with one of our best client relationships in a fast paced, high-energy environment. As a Win10 Deployment Technician, you will be supporting an initiative to upgrade a number of devices from Windows 7 to Windows 10. The deployment focuses around large scale device refreshes and replacements within several hospitals and outpatient facilities around the Louisville area. All Windows 10 Deployment Technicians must be comfortable working in a healthcare setting. Proper precautions will always be taken during the project. 
Responsibilities:
·        As a team, support 15,000+ devices across the hospital system and outpatient clinics.
·        Install, maintain, and upgrade workstations, desktops, laptops to Windows 10.
·        Respond to and resolve workstation, application, and any hardware related issues for Windows 10.
·        Diagnose and support hardware failures, operating system application issues and network connectivity.
·        Update inventory records in our client's proprietary asset management database.
·        Provide outstanding customer service and display utmost professionalism to everyone within the healthcare system.
Requirements:
(Required Technical Experience):

2-3 years of experience in a Field Service/Deployment Tech position or similar role

Experience configuring and deploying devices with Windows 7, ideally Windows 10

Hands on experience within a large-scale device replacement/refresh project (10,000+ devices)

Knowledge of basic hardware/software troubleshooting

Experience troubleshooting Windows 7/10 OS, know how to build and set up a PC, and experience with imaging and reimaging machines.

Experience backing up images and creating systems file backups.

(Required Personal Qualifications):

Ability to provide outstanding "white-glove" customer service in a fast-pace healthcare environment.

Proven leadership skills.

Positive attitude and flexibility to work paid overtime hours if needed.

Must be able to pass background check and drug screen.

Must be able to lift 25+ pounds.

Reliable transportation.

(Education Required)

 – Bachelor's degree in computer science field or Associates degree in computer science field.

(Certification Required)

 – None Required

(Location)

 –Onsite in Louisville, KY
Benefits of working with Brooksource: 
Previous experience working with this client and placing both permanent employees and contractors.

Direct communication with the hiring manager, which allows us to have a deep understanding of the timeline and move you through the interview process faster.

Dedication to keep an open line of communication and provide full visibility.

Brooksource is an equal opportunity employer.
Brooksource provides equal employment opportunities (EEO) to all employees and applicants for employment without regard to race, color, religion, national origin, age, sex, citizenship, disability, genetic information, gender, sexual orientation, gender identity, marital status, amnesty or status as a covered veteran in accordance with applicable federal, state, and local laws.
JO-2109-115489